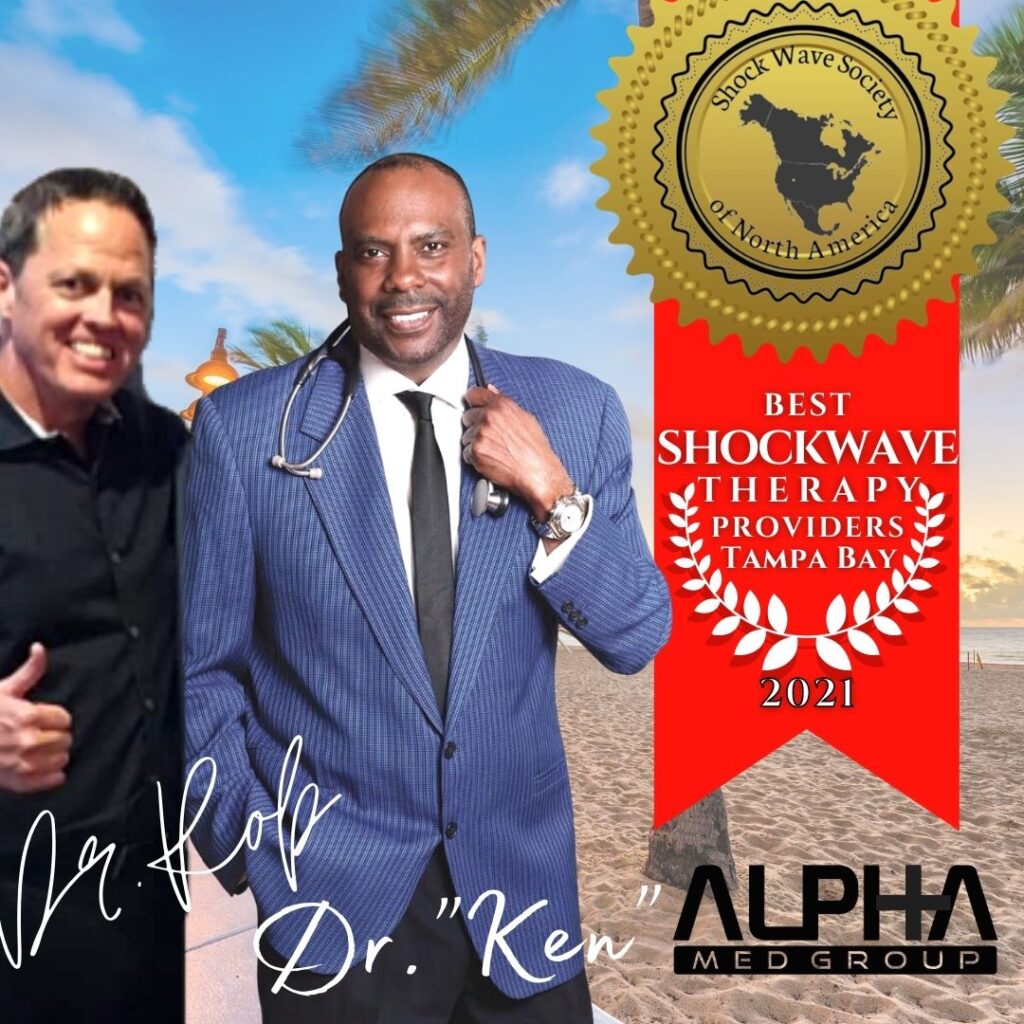 ALPHA MED GROUP RECIEVES 2021 SWSNA AWARD
BEST SHOCKWAVE THERAPY PROVIDERS IN TAMPA BAY TODAY
Dr. Ken and Dr. Rob have Fostered a reputation as trusted names in anti-aging medicine for +20 years.
Dr. Rob combines client-centered concierge care with new-age technology to create an upscale, Swiss experience. Before opening this Swiss Cure themed wellness spa in Clearwater, FL with his wife, (Dr. Maria Shelton, ND) this husband & wife duo have organically grown boutique wellness programs across the nation in non-medical weight loss and aesthetic anti-aging procedures.
Dr. Ken Taylor practices occupational and preventive medicine and provides medical and operational leadership in occu­pational medicine and preventive care and serves as Medical Director regarding the same. In addition to providing both clinical care as well as oversight of patient treatment and rehabilitation, he performs surveillances of work con­ditions and collaborates with managers to improve safety & preIn addition to his clinical practice, Chimera Medical, a multifaceted preventive medicine and wellness center based in Atlanta, claims Dr.Taylor as its CEO and Medical Director; there, Dr.Taylor consults regarding medical practice or­ganization and provides operational leadership to clinical practices and allied health companies.
Dr. Rob and Dr. Taylor also prioritizes staying up-to-date on the most cutting-edge treatments in sexual medicine and aesthetics.
After evaluating a multitude of different technologies, Alpha Med Group is proud to announce that they are offering treatments with the SwissWave Protocol including (ED) Erectile Dysfunction Wave Treatments, (PD) Peyronies Disease ESWT and Shockwave for Neuropathy Relief using the Storz EPAT extracorporeal shockwave device from Switzerland. Storz Medical is a global leader in developing products that utilize acoustic pressure wave energy technology, penetrating deep into target tissues, allowing for tissue elasticity, remodeling and angeogenesis to restore blood flow and vascular health in those conditions which have been scientifically proven to show the most value. Shockwave technology has been clinically proven to reduce treatment time, recovery time and deliver real results for many of today's most popular procedures in urology and neurology.
"We believe that by providing Tampa Bay this innovative Swiss Health experience in our Clearwater office, we will be providing Tampa Bay with safe and effective minimally invasive and noninvasive treatment and Swiss technique that they won't be able to find anywhere else in Tampa," Dr. Taylor says.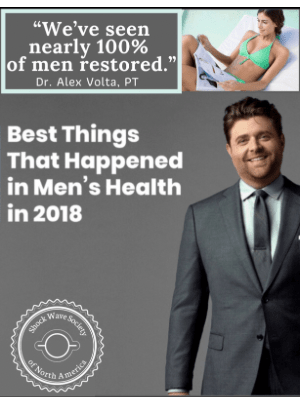 BEST SHOCKWAVE THERAPY PROVIDERS IN THE TAMPA & CLEARWATER AREA ACCOLADE
Alpha Med Group of Clearwater became the first to receive the "ESWT Top Providers," award of 2021 presented by the President of the Shock Wave Society of North America- SWSNA. This accolade honors providers who have demonstrated significant excellence to their patient communities across the United States of America in the field of acoustic shock wave therapy.
For Full Press Release Click Here
The director of the ED clinic stated, "A substantial rise in men pursuing SwissWave® acoustic shockwave therapy to treat their ED has been observed.
In celebration of receiving this prestigious award, AlphaMedGroup is offering our  SwissWave® consultation with an executive male wellness exam including a doppler ultrasound; which is a quick, simple, and painless test to observe blood flow.  Lack of blood flow is the leading factor that causes ED. This limited offer is complementary to the first 31 men who call now."
About Dr. Tayler
Dr. Taylor has reached national and international audiences by sharing his expertise on countless platforms to in­clude the Tom Joyner Morning Show, WHUR-Howard University Radio, Playboy Radio, and American Urban Radio, and as a featured columnist for many online and print magazines.
Dr. Taylor earned his Master's degree from North Carolina State University and his Doctorate in Medicine from East Carolina University. Following completed his residency in Baltimore, Maryland, he subsequently obtained a Master of Business from Kennesaw State University.
Dr.Ken Taylor is a member of the Atlanta Medical Association, Georgia Medical Association and the National Medical Association.
schedule a free consultation Now
For answers to all of your age well questions or to schedule a free consultation with one of the providers at Alpha Med Group, get in touch by phone at 727-977-8200 and a member of our staff will be happy to help you achieve your goals now.
Take FREE Health Quiz –
Qualify For Instant $300 OFF Introductory SwissWave Therapy packages of 6 or more sessions now.
ED affects hundreds of thousands of men in the US, but over the counter and prescription medications aren't always an effective solution.
In fact, these medications are intended to treat the symptoms of a more serious underlying problem.
Here at Alpha Med Group, we use revolutionary technologies to ? the root causes of ED or PD. Interested? ?‍⚕
Take the quiz below, and discover if our Swiss tailored options would fit your needs + those who qualify will get instant ? savings on their SwissWave Program. 60 Seconds could change your life- what are you waiting for?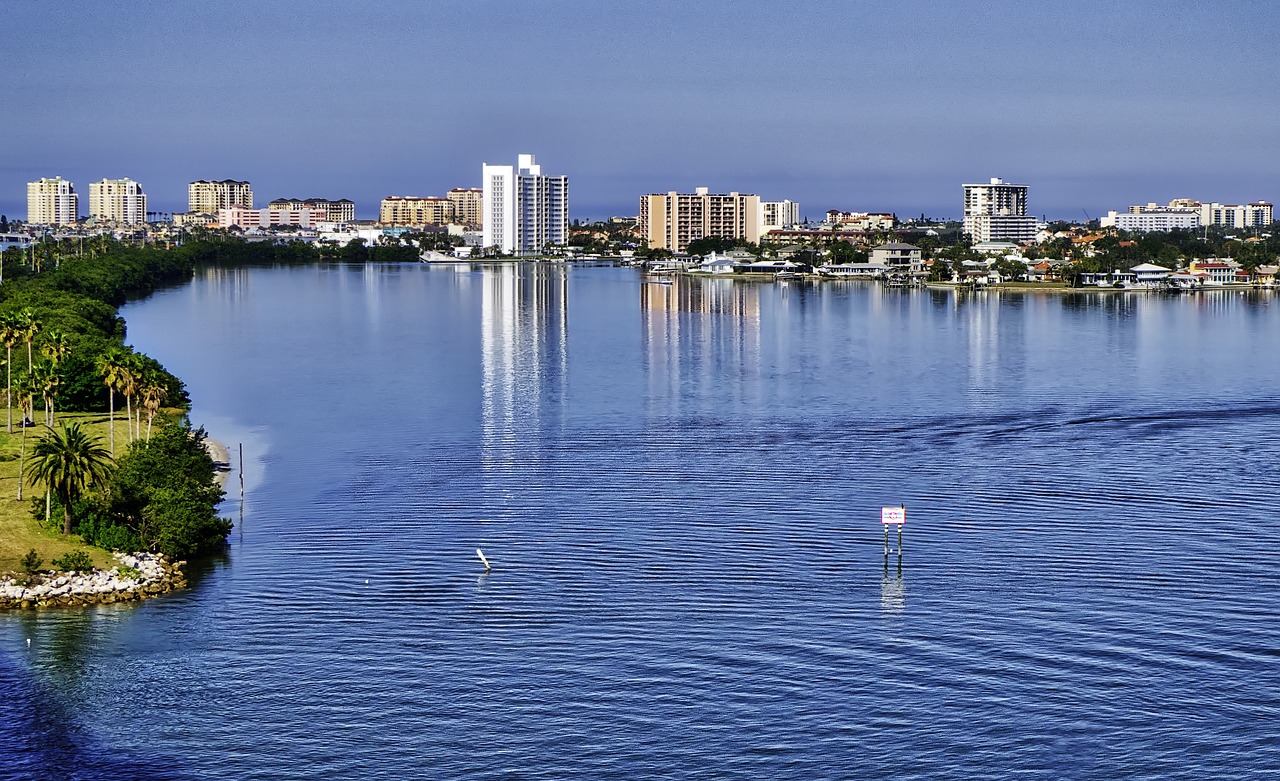 Boutique Fitness + Med Tourism to the Next Level in Clearwater –
A New #Biohacking Facility Takes Aim At Getting The Most Out Of Every Day- From The Boardroom To The Bedroom.
This Next-Gen "human upgrade" center is a first of its kind Swiss+US fusion with advanced technology to yield the best results in a shorter amount of time.